What telco companies can learn from FMCG businesses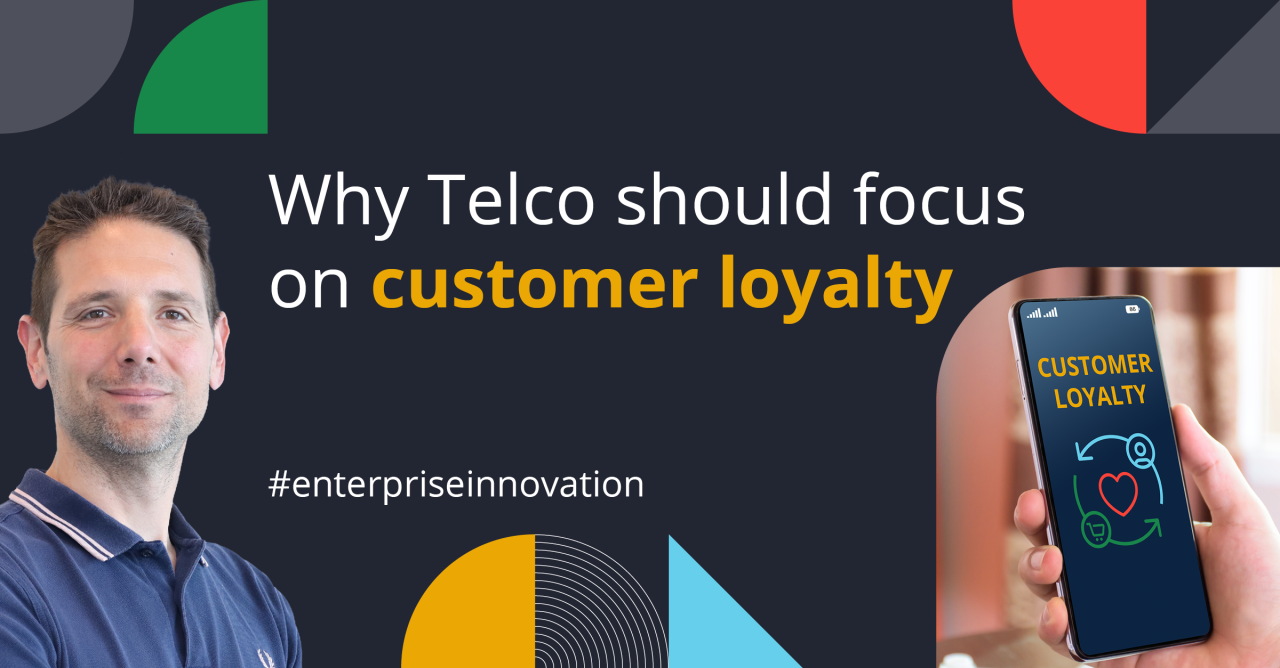 Switching from one telecom company to another has never been easier. But why do customers make this switch? Are telco companies doing enough mid-contract to build reasons beyond functional benefits to establish customer loyalty? To get to the top, they bet on product innovation, service quality, and price. These are all important differentiators for sure, but they need to do more.
Providers bombard you with promotions: additional mobile data, introductory discounts, and so on. As a customer, hopping from one provider to another can be a profitable enterprise. So no matter how much you bet on low prices or service quality, in the end, customers will always look for alternatives that suit them better.
Declining customer loyalty
Digital transformation erodes traditional customer hegemony. As the competition increases, as well as the need to differentiate through innovation, companies realize their expensive investments don't exactly guarantee the level of customer engagement they hoped for. At the same time, extreme price inflation, the unstable economic situation, and lower incomes squeeze the margins and drive down prices. Attempts at increasing customer loyalty only seem to add costs and complexity, and offer small, incremental results at best.
Customer loyalty
To create enduring customer loyalty, telcos need to implement innovative product solutions so they can build deep relationships with their customers. From what we see in the market, we know the telecommunications sector can learn a lot from fast-moving consumer goods (FMCG) companies. They've been listening to their customers and acting on their feedback through new product solutions for a long time.
However, this approach can be expensive. Take the introduction of 5G, for example: the R&D and implementation costs are huge — 1,000 times higher than 4G. Despite this, providers have to honor existing subscription costs due to competition and regulation. Besides, cutting-edge technology like 5G doesn't solve the issue of customer loyalty — it's just one element. And the difference in coverage and functionality offered by providers is no longer a big differentiator in any case. 5G won't change this.
Brand potential
Telcos need to look for new opportunities and come up with added value that meets their customers' needs. And that's where they can learn from FMCG companies and fully unlock the potential of their brand — by creating an emotional connection as a differentiator. How can they lock in loyalty through the experience they offer and what they stand for as a company?
Telcos are essentially in the connectivity business. For quite some time, working in that business was a race. We saw the same thing in the FMCG market, with Gilette and Wilkinson Sword, for example. They were caught up in a race to add more razor blades to their products. When one company added an extra blade, the other had no choice but to add even one more.
The same happened in the telco sector. There was an endless race to be the provider with the fastest network, the biggest data bundles, the best handsets, and so on. With the advent of 5G, though, the network functionalities of telco providers and their coverage is no longer a prime source of differentiation.
Emotional value
But then again, the telcos still have the power of their brands. The lesson they learn from the FMCG world is that they need more than a strong brand and a functionally superior product. They need an emotional value as their most important point of differentiation. So the question that a telco provider needs to ask is how it is creating advocacy and loyalty through the way it is experienced. What does the company stand for, is the question, rather than just how it is experienced, or what is the quality of the experience itself.
It is exactly what beer companies do to differentiate. Most brands of lager have the same ingredients, with only marginal difference in taste. And yet there is a clear positioning difference between beer brands. The same applies for cars. Most cars are equally reliable, safe, and styled. They have the same sensors and gadgets. And yet the way they are seen by the customer – for example as a status symbol – often is wildly different.
This is the challenge telcos are facing: they need to start a journey in search of the emotional value that sets them apart from the competition. They need to start by transforming digital customer engagement. Creating emotional experiences, focused on a loyalty program, is the key to a higher level of customer engagement in the telco sector – just like the examples we know from the FMCG market. However, to reach that goal marketing and sales innovations require both top-level leadership and digital-centric and company investment into new agile ways of working.