Technology
Cloud payback: this is how you make cloud value tangible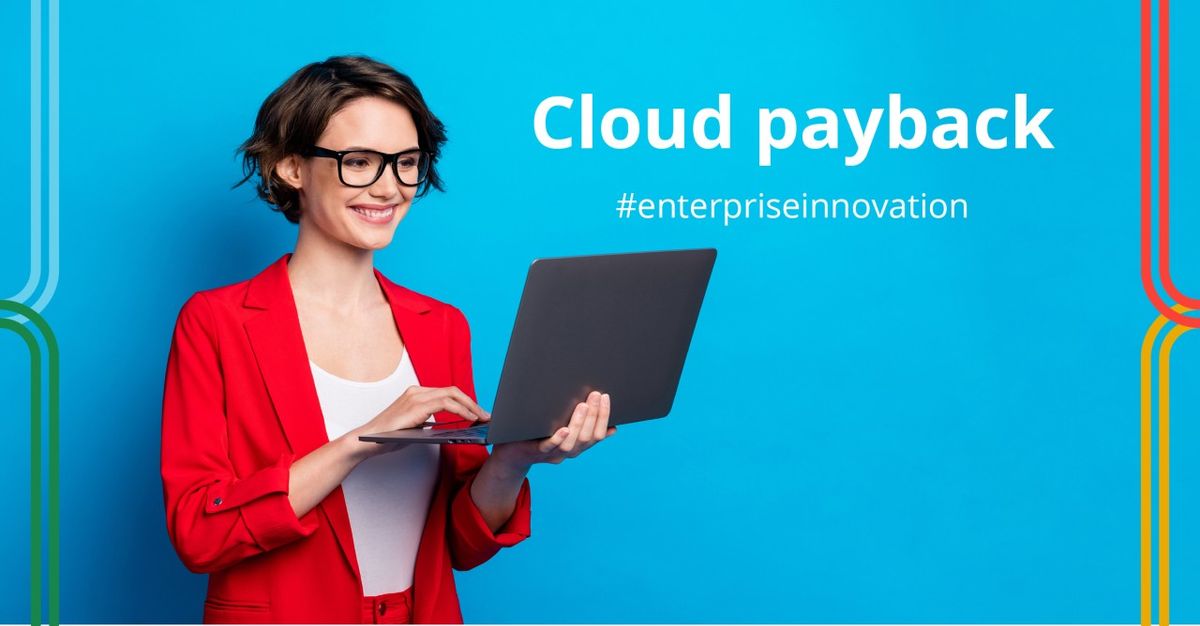 "Cloud payback: Everyone wants it." That's a headline I read in PwC's current US Cloud Business Survey. It really struck me, because while I was reading the report, it dawned on me: we all want cloud payback, but we clearly aren't getting it. In fact, the report — based on a survey of 524 CIOs, COOs, CFOs, CROs, and CHROs — quantified what I'm hearing consistently in my consulting business. More and more companies are asking me why the benefits of the cloud are, well, a bit gray.
Seventy-four percent of business leaders have a cloud strategy in place, and 56% see the cloud as a strategic platform for growth. And yet only half of the expected ROI of cloud transformation projects is being realized.
Is the promise of the cloud just pie in the sky? And will business leaders start to lose faith in the cloud?
Broken promises
Businesses value the cloud as it offers faster innovation and delivery of new digital products. Cloud solutions improve operational resilience, increase revenue, support strategic business changes, and help cut costs. \
In reality, however, according to the PwC report, cloud solutions deliver on average only about half (53%) of the value expected.
What struck me most, though, was the lack of clarity about many of the value drivers that businesses define. The number one value driver was agility and resilience. These are completely different criteria that shouldn't be put together, and yet that's what's happening. No wonder the cloud is the biggest disappointment in terms of value realization.
Part of the disappointment comes from the misattribution of benefits to things that happen in the cloud, rather than the cloud itself.
Innovation, new service development, and greater efficiency are all promises attributed to the cloud. However, you need more than just the cloud to make sure that innovation happens, services are developed, or teams collaborate in an effective way. So when expectations aren't met, the cloud isn't necessarily to blame.
Filling the cloud value gap
To solve this problem, the researchers at PwC came up with several suggestions: redefine what cloud value actually is, build better cloud skills and capabilities, and mitigate data and cyber security risks more effectively.
Surprisingly, supporting sustainable development goals through the cloud is also suggested as a way to achieve more value.
Personally, I think this is greenwashing at its best. Even though cloud solutions help to reduce a company's carbon footprint, it's not in the top five things I think of when modelling business value from cloud transformation. Could it be that even PwC is struggling to solve the cloud value gap?
Cloud value is clear and simple
At Portera, we support clients at various stages of their cloud transformation journey. Some of them are just starting out, others have entrusted their entire global cloud ecosystem to us. But one thing is always the same: to us, cloud value is very clear and simple.
Efficiency realized thanks to the cloud can be measured. Time is money. The value gains from quicker innovation, faster collaboration, smoother deployment, and greater tech performance can be modelled across your organization.
Better governance. Governance is key to allowing multiple parties around the globe to cooperate on the same ecosystem, delivering business value to local business units.
Shorter time to market: Running your business with cloud-native applications decreases time to market which in exchange delivers competitive advantage to your business.
Stronger security. And that adds to the bottom line. Secure business processes also help meet government compliance requirements. The challenge is to calculate the value of this. To a company, a data breach fine or ransom attack is very easy to quantify. The value of not having to pay out is harder to gauge. But in business modelling and risk assessment, this contribution from the cloud must be quantified and taken into account.
Loss prevention and disaster recovery. Like security, this is something that is often overlooked, but it can be quantified. And it should be.